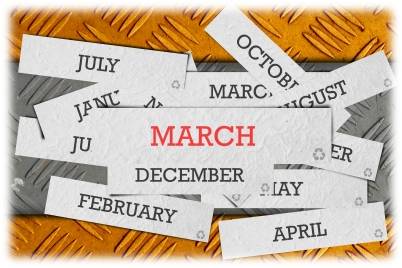 As March comes to a close I'd like to do a quick review to discuss some of the major topics I posted in the last 4 weeks.
First of all if you've shared any of my post because you thought they were helpful, or worth sharing, I greatly appreciate it. It's readers like you that help make The Sales Pro Blog what it is today.
You may have noticed I've been picking up the pace of my posts, starting with 2 a week and ending March with five a week. There is a method to my madness believe it or not.
Because this is a new blog and I want to build up Google's visibility of The Sales Prob Blog. And of course along with you sharing this site with your friends, posting often is a great way to do that.
But before I go deeper into that I'd like to first recap on my posts from this month.
March 2013
I hope this has given you a good idea of what this site will be focusing on and how I plan to go about it.
And if you have any suggestions. Please let me know.
With every post I go off my experiences but that doesn't mean I'm always right. I'm always open to new things and bettering myself and my sales skills.
Moving Forward
As I mentioned before I slowly picked up the pace on my post cadence. Because this is a new blog I wanted give Google time to get use to the site, my postings, and getting the word out.
But next month will be the blitz, 2 posts every week day for the entire month of April. During this time I will talk about three different topics, personal branding for a sales person, prospecting skills, and account retention best practices.
I will be posting 40 post next month! I encourage you to check back daily to see what the latest posts are.  I'll also be posting a weekly recap of my posts which I'll add to the side bar so that you will be able to quickly see what 10 posts I did that week.
And after the blitz I'll be sure to give you a recap to show what the effects where, and whether I saw a noticeable gain from the constant posting. Fingers crossed.
On a side note, have you checked out The Sales Pro Blog on the various social media profiles, Facebook, Twitter, Google+, and Pinterest. Be sure to join the conversation.
I hope to see you around and hear more from you.
~ Johnny Bravo
Image courtesy of arztsamui / FreeDigitalPhotos.net
Looking For Success In Sales?
Start Your FREE 7-Day Sales Success Course Today!
Learn the skills and techniques your competitors don't want you to know.