Welcome!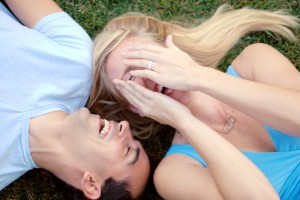 Welcome to The Sales Pro Blog.
My name is Johnny Bravo. That lovely lady in the picture is my wife Loriane.
I'm glad you found this site and hope you take a look around and learn something of value.
The Sales Pro Blog is the culmination of my professional career and the result of my intrinsic attraction towards sales and teaching.
Although I didn't realize it until I was well into my professional career, I have always been drawn to those two roles. And even if I've had some bumps along the way, I am truly passionate about selling and helping others be better sellers.
So if you've found yourself here to be a better sales professional, then I am honored to help you. If you are here for another reason then so be it but I hope you learn something valuable along the way.
Overall I have two goals in mind for this site.
Help Those Who Need Help Selling
Not everyone has training and experience as a professional salesperson. And that's OK because selling is not their product. It probably isn't yours.
But I have been trained. And I know that it has been a long and hard road being successful in sales. I've missed quotas, been discouraged, frustrated, yelled at, and I've even been fired.
But I BELIEVE in sales as a profession. I believe in helping businesses and consumers by solving their problems. And I've learned that you will never be successful in sales unless you wholeheartedly believe in what you are selling.
Whether you're selling a product, a service, or your own professional brand…if you are passionate about what you sell then you are already leagues ahead of the competition.
This is why businesses and professionals in every industry come here for best practices in sales training, professional brand development, sales management, sales strategy, and professional networking. Because I've been there, I've done that, and I am still here.
Build Awareness About Something I'm Passionate About
The second goal for the Sales Pro Blog is to showcase myself as a software sales executive in Los Angeles.
I bust my butt everyday to spread the word about my company and product, MRI Software. What I strive for is to provide real world value to real estate investment companies and property management firms in both the residential and commercial markets.
If you're interested in knowing more about property management software, please feel free to contact me directly. A quick email or phone conversation will allow us to quickly determine if a a relationship is worth pursuing. 
How The Sales Pro Blog Came To Be
My professional experience has always been in sales. Even before going to college I was selling private training lessons while teaching martial arts.
While at UCLA and during my five years at Oakwood Worldwide I helped corporate travelers with their housing needs as an inside sales person. This is when I fell in love with the real estate industry.
Then I was helping whole organizations reduce costs on their document management at DocuSource before selling plastic packaging to business of all kinds at PolyPak America.
My experience spans multiple industries, sales training methodologies, and economic realities.
That's why I want to help you with any questions you may have about sales.
The Real Johnny Bravo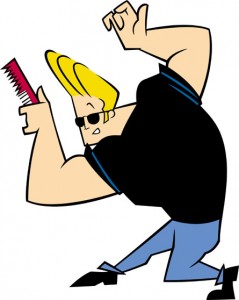 My name may sound familiar. I'm asked about it every day, literally. Yes I know it's catchy, yes I know it's Greg Brady's (Brady Bunch) stage name, and yes I am well aware of the cartoon.
Believe it or not, I can't sing and I don't have blonde hair. But I was born and raised in Los Angeles, CA and graduated from UCLA.
I am a 2nd-degree black belt in Taekwondo and have always been an enthusiastic athlete. Martial arts, running, yoga…I love it all.
I'm married to the most amazing woman in the world and have a son, Bailey.
Overall I look forward to turning The Sales Pro Blog into a site that is shared as a helpful resource by everyone that comes across it and those who endeavor to be a better sales professional.
Enjoy!
~ Johnny Bravo
Looking For Success In Sales?
Start Your FREE 7-Day Sales Success Course Today!
Learn the skills and techniques your competitors don't want you to know.