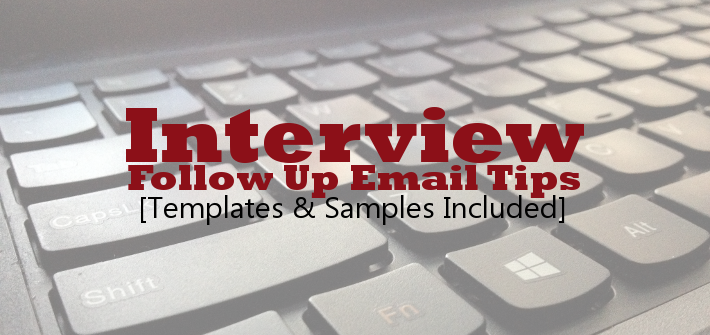 The interview follow up email is now the go-to delivery system of the current generation of job seekers. They're fast, easy, and most importantly cheap. They have also grown in popularity over handwritten follow up emails.
And while I won't go into the merits of handwritten notes (I do that here) I will provide you with the tools and know-how to successful send your next interview follow up email whenever that may be.
Imagine you just came out of an interview and aced it. Your answers were on-point, your rapport with the hiring manager was palatable, and you have clear next steps for the interview process.
You may think that your job is done until those agreed next steps but you have a great opportunity to really stand out from the crowd with the right action.
An interview follow up email is a fast, easy way to stay top of mind with the hiring manager and highlight the key areas that make you the right fit for that position. [click to continue…]
{ 2 comments }