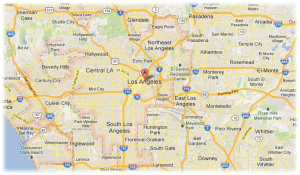 Property management software sales in Los Angeles (and it's neighborhoods) is a series of posts showcasing my personal takeaways from various sales meetings and interactions.
If you're interested in knowing more about property management software, please feel free to contact me directly 
Los Angeles has been my home for over 30 years. For the most part I have never spent more than a week or two away and then only for vacations.
So when I was asked to join MRI's sales team which involved a good amount of time training at it's headquarters in Cleveland, OH, I needed to decide if the property management software industry was something I wanted to fully commit to.
From the beginning I thought the opportunity was a great fit. I am well versed in the real estate and property management industries along with a strong general understanding of auxiliary industries such as facilities management, building operations, and affordable housing.
This is because of past work experience and personal interest (centered around real estate investing). In addition I am clearly knowledgeable about software because of my blogging experience.
So obviously I made the choice to join them and look forward to a long and fruitful career selling real estate software in Los Angeles.
It's been over six months now, two of which have been in the field, and I feel that I've gained a lot of valuable experiences that I can share about my meetings with current customers and prospects.
As I've mentioned before in my TREAT prospecting method, I believe that you should get something from every interaction. But this doesn't simply mean get a next meeting or industry intelligence  this also means a lesson learned or a new insight into selling your product, in my case, property management software.

But no matter what you sell, you should strive to get something out of every client interaction.
So what have been my initial takeaways since getting in the field? Well I have a few main points we'll be going over below.
Be sure to let me know your thoughts in the comments.
Don't Take Your Network For Granted
When I was away training I had to use everything in my sales and networking arsenal in a way I hadn't in a long time.
In Los Angeles I am able to rely on my network within the property management and real estate industry. A network I had established over many years starting from the time I worked at Oakwood Worldwide.
When I first started training I knew no one. In an office of hundreds of people, and dozens of sales people who knew each other very well, it was a shock at first.
I found that by living in Los Angeles my whole life, my network was extremely concentrated. And even those who I went to UCLA with we're still geographically segmented in Southern California.
I took for granted that I already knew a lot of people in Los Angeles and in my chosen field. Which is excellent now that I am in the field. But while I was away, I had to essentially re-invent myself and make new friends and professional relationships.
As my sales manager advised me though, this is one of the most important parts of the sales training. Spending time at the office getting to know the various departments, and who to call when I need help with something.
So although I initially took my Los Angeles network for granted, it has served me well while out in the field. And although I knew no one when I joined the company, I have since use my many sales skills to build a whole new network within the property management software industry.
Selling An Unknown vs Brand Name
When I worked for a small company selling copiers and document management services I was presented with a unique challenge. Selling a commodity and service with an unknown brand name.
This proved to be more difficult than I originally thought but was a challenge that I attribute my strong prospecting skills to.
When I would cold call prospects, they had no idea who my company was. Trust me, there are many copier re-sellers and document management companies out there.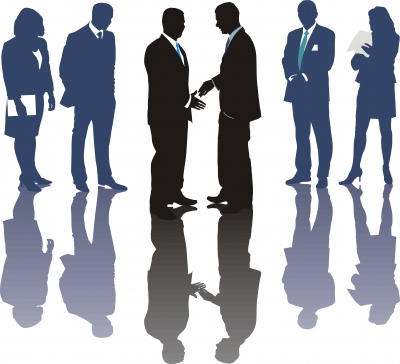 Small and large, the number of companies out there makes the competition harder than even I prefer.
This does not seem to be the case in my current position though. In Los Angeles (and the country), MRI Software is a major player that has many advantages over other options.
We've been around for over 40 years. Have a great product, great marketing department, and spend a lot of resources making sure our product and integrations are the best in the industry.
Property Management Software Sales In…
I will be making these types of posts into a series. Each with my own unique takeaway from my most recent meeting in the appropriate neighborhood within Los Angeles.
For example, the next post in this serious could be named Property Management Software Sales In Beverly Hills or Downtown Los Angeles or Santa Monica.
Whenever I leave a meeting with a valuable lesson I think you can benefit from as a sales professional I'll be sure to let you know.
~ Johnny Bravo
Property Management Software Sales In..
Coming Soon

Coming Soon
Coming Soon
Looking For Success In Sales?
Start Your FREE 7-Day Sales Success Course Today!
Learn the skills and techniques your competitors don't want you to know.