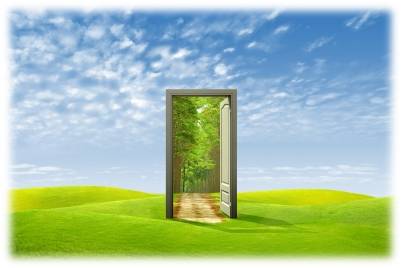 Although it may seem simple, one aspect of effective sales training that companies seem to ignore (or be ignorant of) is that it's not only about how you train your sales team, but what you train them on as well.
For example, a company that only trains on sales skills (prospecting, objection handling, closing, etc) will likely develop an under prepared sales team.
In my opinion there are multiple subjects that every sales person should be trained on in order to be as effective and successful as possible in the field.
A few ideas include…
Product knowledge
Contracts & Agreements
Company Processes
Industry Knowledge
How Commissions Are Calculated
Technology Training
And although this list is no where near comprehensive, it gives you an idea of the variety of topics that should be included in a training program to create a well rounded sales team.

Lets dive a little deeper into the value of each one of these to give you an idea of what I mean.
Product Knowledge
This is a pretty basic requirement for any training program.
It's unlikely you're going to have a successful sales team if they don't know what they are selling or can't talk intelligently to it.
With MRI Software I spent a substantial amount of time learning the products I will be selling as a software sales person. As robust as the system is, it requires a lot of time and study to learn. Unlike my customers, I have to learn EVERYTHING! They only need to focus on a select few modules that fit their business needs best.
Product knowledge is important because I need to be able to talk to every product we offer intelligently. And as much as I learned in the three months I was there training, I still learn something new everyday.
There is always more to learn because for any company that seeks to stay competitive, products change with time.
I enjoy weekly sales training that focuses on a variety of topics, most often centered around our product enhancements both current and upcoming.
Contracts & Agreements
Like mine, most companies offer long term agreements. It is important that each sales person understands what is included in those contracts. This includes not only the words used, but the meaning behind them and why that specific line is included in the contract.
Most importantly a sales team should be empowered with the knowledge of what sections they are able to negotiate on and which ones they can not.
Yes, a sales person is likely to learn a lot of this in the field, by trial and error, but why not set them up for success? This could potentially save an organization from expensive litigation a sales person misspoke.
Spend a day or two every quarter reviewing standard contracts & agreements to make sure the entire sales team knows what is OK and what isn't in terms of negotiable points.
Company Processes
So what happens when there's a complaint? Who does a sales person go to? What are the steps involved in providing exceptional customer services? Who's position handles what responsibilities?
These are the questions a new sales person is likely to have. And they are definitely questions they should be ready to answer.
Again, these are processes that the sales team will learn through experience, but how much better will they be position for success if they can provide real conflict resolution quickly and effectively.
By knowing who to go to when, they'll be well above the curve
Not to mention that they will be able to know who to talk to when instead of bothering everyone in a specific department.
Industry Knowledge
Did you know that in the property management industry there are different terms used to describe essentially the same thing.
Generally they are segmented between commercial real estate and residential real estate. Luckily my extensive sales training prepared me to speak intelligently no matter what side of the industry my customers are on.
For the average sales person, knowing as much as they can about the industry they are selling into is paramount to success. ~ Tweet This!
Because I'm in property management software sales, it's important that I know about not only the real estate industry but also the software industry.
I work hard every day to learn who the players are, what trends are shaping up, and what decision makers in the industry are looking for.
But most importantly, what pains they have and if there is opportunity for me to help them.
And as I mentioned above, industry jargon is important to learn as well. Depending on whether you're in the commercial or residential side you may call it a building or a community. Your leases might be called a tenant or a resident.
These are small but important things that your entire sales team should be trained on.
How Commissions Are Calculated

Yep that's right. You should make sure that with 100% accuracy a sales person knows how much money they will make on a deal.
In addition they should understand how small changes will affect the price to the customer, the profit to the company, and the commissions they'll get paid.
I wont lie, I've never been in a position to decide sales commission.  But from my experience in reviewing pricing and understanding commission structures a good idea is to have a zero based pricing structure.
That means that for every deal that's on the table, you know at what price you will break even. Anything over that amount is pure profit.
How do I figure it being a break even point? Well because all expenses and costs are paid for including salary and commission as long as the product is sold at that minimum price. The break even point takes into consideration all bills and costs of goods sold.
This helps a sales person to take ownership of the deal and do their best to get a profitable price for the company.
Technology Training
Compared to the sales environment 20 years ago, heck even 10 years ago, there are a lot more tools available to sales rep.
Computers, Salesforce.com, iPhones, portable projection monitors, VPNs, VoIP phones, etc.
For older generations the learning curve may be a bit longer then younger employees who consider these items a norm to their daily lives.
Proper technology training for the sales team ensures that everyone is equipped to use all the tools available to them.
This is especially important for the main applications a sales person is likely to use such as Microsoft Office (Or Google Docs), e.g. Word, Excel, Powerpoint, Outlook.
What Not To Train Sales People On
Sorry this is a trick question. I don't know of anything that would not be valuable to train your sales team on.
All training is an investment in your company and your people. The better prepared they are the better they will be.
So remember to think of sales training in that regard and you'll have a strong team in no time. But if you can think of anything, be sure to let me know in the comments below.
~Johnny Bravo
Image courtesy of basketman / FreeDigitalPhotos.net
Looking For Success In Sales?
Start Your FREE 7-Day Sales Success Course Today!
Learn the skills and techniques your competitors don't want you to know.