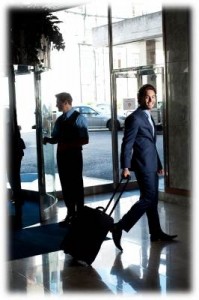 We're coming up on the holidays quickly. For me, Christmas is only two weeks away. And from there, New Years is a few days away.
Everyone's life is so much busier around this time of year. This includes your accounts and prospects too. They are going through the same frustrations as you are.
They are probably planing their travel and are swamped with everything else they need to do before hand too.
Knowing that the worse thing that can happen to a sales rep is for your client to go on vacation without you knowing. The one person needed to sign the agreement and they're gone!
What do you do? You often miss a sale is what happens.
Luckily this is a simple thing to avoid. All you need to do is reach out to all of the accounts that you are currently working deals on and ask what their plans are for the holidays.
Any trips, any vacations or time off?
Not only get know when they will be around and not around to sign agreements, you'll be able to connect with them on a more personal level by finding out where their going, with whom, and relate about your own holiday plans.
The point is to check to make sure they will be around before months end to sign the deal. There are many reasons deals don't get done on time, don't let something as simple as this be one of them.
~ Johnny Bravo
"Image courtesy of stockimages / FreeDigitalPhotos.net".
Looking For Success In Sales?
Start Your FREE 7-Day Sales Success Course Today!
Learn the skills and techniques your competitors don't want you to know.