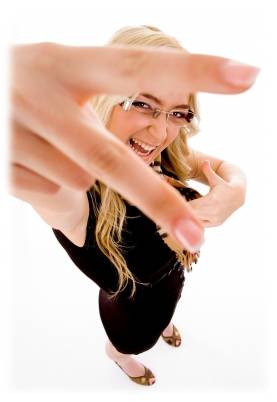 As a sales person, professional branding is what I consider a necessity.
A strong brand relates trust which in my opinion is the most important emotion you want your customers to feel. Without trust there's no reason for them to buy from you.
But trust is something that must be earned. So you have to think, who do my prospects trust? Why do they trust them? And how do I get top of mind in order to earn trust like that?
Believe it or not this is simple to do. Not easy, but simple. You become known as an expert in your field through professional branding. Within your industry you want to be "the go to person".
With professional branding you will be just that and your sales will reflect the authority your brand affords you.
It Allows You To Control Your Online Presence
I am lucky enough to have been in my last year of college when Facebook became popular. I was not one of those people who put unflattering pictures online for the world to see.
I have always been cautious of my online presence. Not everyone is so lucky though.

When you Google my name "Johnny Bravo" you're likely to find information about the Cartoon Johnny Bravo or about me, from the various social media sites I have built, or articles I have written.
I've worked hard to develop my online presence through professional branding and now more then ever I recognize the importance of it.
The internet is the information repository that never forgets.
For example, I have a good friend who was arrested for a DUI when he was younger. If you Google his name the first result is his mug shot.
This has caused a lot of headache for him. Especially in his career. But the conversation would be a lot different if that result was not part of the first page results for his name.  If instead his professional branding was able to tell a story that was strong enough to eradicate that website from the first page of Google things would be a lot different.
At this time we are testing out various theories to eliminate that result from showing up on the first page of Google. A course I may make available in the future.
It Allows You To Stand Out In A Crowd
Imagine, for what ever reason, it's time for you to find a new job. Perhaps you were laid off, your company went under, or you are simply looking for a change.
If you have developed a strong professional brand around your expertise you would easily stick out from the crowd.
Another example…
When I was interviewing for my current position as a software sales person I was later told that they had visited my original site, The Poly Bag Pro Blog.
It may look familiar to this site which I did on purpose. I very much like the logo and decided to keep this new site similar.
That site impressed the "Powers-That-Be" involved in the hiring decisions at MRI Software.
It showed my passion for an industry I was relatively new too. It showcased my expertise. It displayed a level of proficiency in the online arena and professional branding market.
It showed that I was knowledgeable about leading technology. Including software.
It helped sell my professional brand as a sales pro.
If you stood out like that, how different do you think your interviews and client meetings would go?
~Johnny Bravo
Image courtesy of imagerymajestic / FreeDigitalPhotos.net
Looking For Success In Sales?
Start Your FREE 7-Day Sales Success Course Today!
Learn the skills and techniques your competitors don't want you to know.