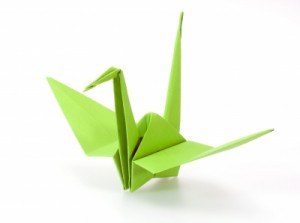 It's often said that the early bird gets the work. And I am sure an early bird often gets a worm.
But for the sake of argument I have to ask, if the early bird gets the worm…what does the late rising bird get? Becuase there are a lot of birds out there, and they can't ALL be the early bird.
For me, I am not often the early bird. I'm what you might call a "night owl". I wake up later and tend to go to bed later. It's just my natural sleep cycle.
So far it seems to work well in my home. My wife gets up early, does her work out, gets ready for work and heads out, all without my competition for shower, sink, kitchen, or morning TV channels.
At the same time I go to sleep well after her having time to work on this blog, do prospect research, and prepare for the next day.
Which Is Better, Which Is Worse?
To be honest, I don't think it's a matter of better or worse. Either can work really well for any person.
I think it depends on your own personal preference.
I prefer the night time, my wife prefers the morning.
The thing you have to consider whenever someone says "the early bird gets the worm" is that each bird gets exactly the same amount of time in any given day.
24 hours (approximately) is all we get. No more, no less.
Personally, although I wake later than some, I am quite sure I am awake as much, if not more than others. So it's not a matter of when I get up, but that I am productive during those hours.
If an early riser gets up only to waste time in the early hours, are they more likely to get the worm? Absolutely not.
But at the same time, if a night owl spends their twilight hours simply watching TV and "wasting time" then I would not think they are being very productive with their time.
It can go both ways. That's for sure.
What Do You Prefer?
So what is it? Are you a morning person, or do you prefer the twilight?
Are you a early bird or the night owl? Let me know in the comments below what you think and what you are.
~ Johnny Bravo
Image courtesy of Anusorn P nachol / FreeDigitalPhotos.net
Looking For Success In Sales?
Start Your FREE 7-Day Sales Success Course Today!
Learn the skills and techniques your competitors don't want you to know.