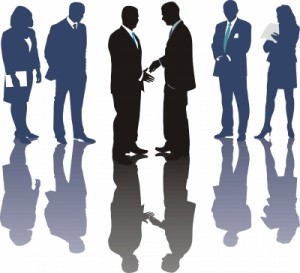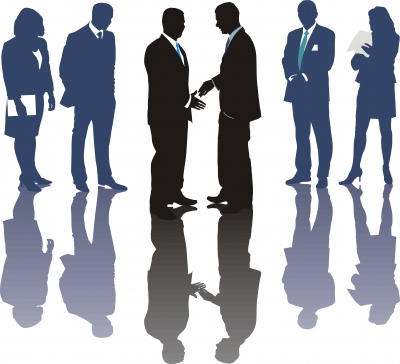 For many small businesses and sales professionals, referrals are the greatest compliment possible.
Not only are they getting confirmation that their product or service is worthy of recommendation, but they are getting an introduction to a potential new customer.
It's hard to argue that working to get referrals is the most effective type of prospecting you can do.
Asking for referrals should be a cornerstone piece of your prospecting activities. You should be asking your friends, family, current customers, heck you can even ask prospects for referrals.
Ryan Hanley of RyanHanley.com was once interviewed for a piece titled A Day In The Life Of Ryan Hanley. You'll often see articles written like that to showcase how people who have done amazing things, find the time to do them.
As an insurance sales pro (now Dir. Of Marketing) Ryan pointed out that it had been a while since some of his customers had given him referrals.
This fact really stood out to me. One, because this means that he made it a point to ask for referrals, two, because he EXPECTS his current customers to give him referrals, and three because he kept track of who had given him referrals and who hadn't.
Ryan easily overcame a mistake I've seen many sales reps do when it comes to referrals for new business.

They simply don't ask for the referral.
Whether it's because they are timid (affiliate link) about doing it or they simply don't know how. Both are not good problems to have.
Because of this I want to give a few examples of how you can easily get referrals from your account base and even from prospects. Both directly and indirectly.
Since I know you are here to learn how to be a sales pro I'm going to give you a script you can use today to get more referrals. This is my best script so please use it to your advantage.
And keep in mind it doesn't matter much who you ask for the referral or how you are affiliated with that person. You could be a speaking with a warm lead who invited you in, if you're a business speaker it could be one of your audience members, or it could be a current client of yours. The point is you need to simply ask.
First ask permission to tell them how you can make their life better. With 100% accuracy I can tell you that they will say yes enthusiastically.
"Mr. Customer, can I explain how I've been successful in the past, and how you can help me give you a better experience for the life of our relationship if we decide to do business together?"
You'll then want to build a connection between the two of you. Something that you have in common. Describing your busy schedules is always a great idea. After all, everyone is "busy".
"Like you I have to manage my time to accommodate all my daily activities. And one thing that can take time away from providing you a stellar service experience is having to prospect for new clients."
Next you simply tell them what you'd like them to do that will alleviate the challenges you face servicing them as an account.
"So whenever I speak with someone I like to ask for an introduction to other great guys/gals like yourself."
From here…and this part is key…you need to be delicate. You don't want them to think that they have to do your job for you. After all, how would they possibly know who to introduce you too?
"Now I'm not looking for you to introduce me to somebody who is in the market for my products or services. Because how would you know whose shopping around for property management software, right?

I'm simply looking to connect with other [CEOs / CFOs / CIOs] like yourself that have companies' they're responsible for.  And obviously you're not going to know who is in the market for our real estate software, I'm simply interested in meeting other great people like yourself."
This is a soft talk track I've used that puts no pressure on them. You're really only asking for a simple introduction.
Next you'll explain to them how the scenario of an introduction will play out.
"So what I do with a lot of my other customers is, after we deliver on our agreement and you and I determine that we've over delivered on our promises. I take you out to lunch to thank you for your business. At that lunch you bring two or three names of other great guys/gals like yourself and we call them up quickly.

Or we go to your office before lunch and call those people so you can make a quick introduction. You'd simply say something like 'Hey Joe, I want to introduce you to Johnny Bravo who's a terrific guy. We just did some business with him and I encourage you to take a meeting with him to see if he can help you like he's helped me.' 

Even better Mr. Customer, why don't you invite them to lunch. Treating you and your colleagues to a great meal is the least I can do to learn from your vast experience."
The last step obviously is to get their agreement of this process.
"If I do a stellar job for you are you OK with doing that with me?"
I won't lie, I do not do this nearly as much as I want to or should do. But it is something I've been working on and will continue to develop and implement whenever I go into a sales call.
The times I have used this script, it has worked very well for me.
My Accountant's Ultimate Referral Machine
Every year (around the time of this post actually) it's time for Uncle Sam to make sure that he is getting his fare share of our income. Tax time!
And although there are many ways to do your taxes, I've always preferred to have a professional take care of it for me. The additional costs has always been offset by the increase in my return.
How I came to be introduced to my current accountant is through, you guessed it, a referral. A good friend of mine had been going to him for a couple of years and talked very highly of his services.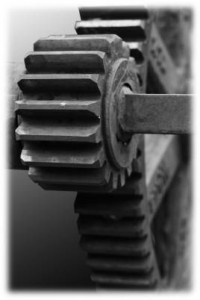 She said to go to him and to take her "coupon" with me. The coupon didn't give me any discount or anything, it was simply his contact information and her name printed at the bottom. A little weird I thought but OK.
So I met with him, he did my taxes, and I was extremely happy with the services rendered. And at the end of our discussion, he printed out and handed me three "coupons" of my own with his information and my name at the bottom.
I asked for a little more information on how this works and he explained to me that he has never spent more than the cost of a single sheet of paper and the black ink to print on it for marketing.
Yet from my experiences his office is ALWAYS filled with clients waiting for him to do their taxes. And for every referral I give, he pays me $25.
So to get a new customer, potentially for life, it cost him around $25.03 (or whatever $25 + paper and ink is).
When I was able to grasp the magnitude of this concept I was blown away. He had a solid way of generating massive amounts of referrals at a very low costs relative to the cost of his services.
I'm talking about a 20x return on investment.
Making It Work As A Sales Pro
Depending on what you sell, the coupon idea may be a great idea to build massive amounts of referrals. Potentially it means exponential growth for your business.
If one customer gives three referrals, and each of those give three you've already received nine new customers. Then 27, then 243, then 729. See where I'm going with this?
Another example…my company is currently offering a great promotion, Refer a friend, get an iPad if they buy our property management software or any of our suite of solutions. How cool is that?!
If you know any property management companies that may have a need for software, let me know. There may be an iPad in your future.
No matter how you build your referral base,it's important to understand that referrals can exponentially build your business.
And with the talk track I provided above you now have a script you can use to ask your current prospects and customers for referrals. You can download an unbroken version of the script by clicking here if you'd like.
Obviously you'll want to adjust it to fit your business and your style of speech. But now that you have two great tools for getting referrals.
So now I implore you…go out and make some sales.
~Johnny Bravo
Image courtesy of Vlado & kraifreedom / FreeDigitalPhotos.net
Looking For Success In Sales?
Start Your FREE 7-Day Sales Success Course Today!
Learn the skills and techniques your competitors don't want you to know.