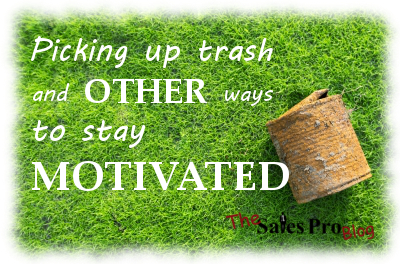 One of my 2014 goals is to run more consistently this year. I love running and believe it is a great way to stay healthy.
On most of my runs and depending on my mood I'll listen to either music or podcasts. This is to keep me pumped up and quite honestly, distracted.
Running is not always easy to do. It hurts, I get bored, and I get distracted.
I took a few weeks off when my son was born simply because we were are still adjusting to life and sleeping with a newborn in the house. Suffice to say being tired, and not keeping up my pace has made running a little more physically straining then the norm.
I'll adjust, I'm not worried about that, but even then I know there will be times when I just don't want to push that extra mile, or go up that last hill. I might rationalize reasons why I don't need too or I may simply give up. I'm only human.
But today I started thinking about the various ways I stay motivated to finish my goal for the run. And as I thought about it I realized that many of these motivation techniques work with pretty much any part of life.
Below I've listed three things I do to stay motivated during my runs and how you can uses these to stay motivated in anything you do.
Start With A Goal
As the saying goes, "If you aim at nothing you'll hit it every time".
The first thing I do before starting anything I think will be the least bit challenging is I set a goal.
I'm going to run 4 miles.
I'm going to make 20 cold calls.
I'm going to spend less than $100 at the grocery store.
What ever the task, set an appropriate and realistic goal for completing it. This will help you see the light at the end of the tunnel and will force you to work just that much more in order to reach it.
At work break your daily grind into separate parts or projects and set individual goals to meet them.
Do Something Out Of The Ordinary
During my run today I came to a street intersection that allowed me to make a choice. I could continue on my current path and head home or I could turn and take a round about way home.
I was waiting for the light and noticed there was a McDonalds cup on the ground. Besides my disgust with the person who littered after enjoying their tasty meal I used that as an opportunity for motivation.
On the path that would add a little more time to my run I could see a trash can that looked like the perfect home for my new friend the McDonalds cup. So I made the choice. I was going to make myself better by running a little longer and try to make the world a better place at the same time by throwing the cup away.
Mission success.
Your job does not have to be defined solely on what the job description says. You are allowed to branch out and try new things to help your company and build your skills.
Novelty is a great way to build motivation. If you see a project that the marketing team is working on that you think is really cool, offer assistance. They'll get an outside perspective and you'll get a fun pet project to work on. this will help to review your vigor.
Think About How Good You Have It
Because my son was born with a disformed arm, many physical activities I do make me think "how would he do it". I know he won't have a problem doing most things, he wont know any different.
But I still think about this often. For example when I do push ups I think about him and the example I have to set. It will be very easy for him to use an excuse to not do push ups. That is not the son I want to raise.
So for me a great motivating thought is that I have two perfectly good arms. I am blessed to be able to do push ups with both arms.
During my run I saw a guy across the street running. We were going in the same direction but on opposite sides of the street. I wasn't wearing my glasses so I didn't notice at first that he had a prosthetic leg.
As soon as I realized that I was like "holy crap, here I am trying not to stroke out and here's this guy giving me a run for my money with one normal leg and one not so normal".
By the way it looks super cool. That guy was a baller and I am truly humbled by the fact that I had to up the pace to keep up with him. There is no way my son is going to think he can't do something because of his arm.
Motivation Is Internal
For those days that seem to go on forever you need to look deep inside to stay motivated.
Maybe you can think about what your plans are later in the night. Maybe you have a date tonight once you finish this project. Maybe you have a warm bed waiting for you to crash when you get home. Or maybe your motivation is a fat sales commission when you land the sale you are preparing for.
Find your own motivation to push forward and do things you never thought possible.
~ Johnny Bravo
"Image courtesy of sakhorn38 / FreeDigitalPhotos.net".
Looking For Success In Sales?
Start Your FREE 7-Day Sales Success Course Today!
Learn the skills and techniques your competitors don't want you to know.