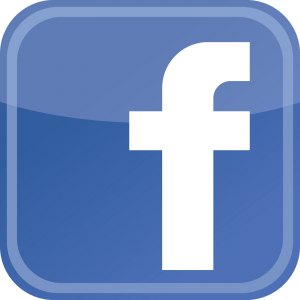 Facebook is "the social network"…according to the majority at least.
And although I think LinkedIn and Twitter are the top priority for sales professionals, Facebook definitely deserves some recognition.
It is the largest social network at over 1 BILLION active users as of December 2012. That's a lot of people to get your message in front of.
And although using Facebook as a social tool is quite familiar, there is value in using it as a professional tool.
Spread Your Word
What is great about Facebook is that there are a variety of post types available to you. You can post text updates, pictures, and even videos.
Using all of these mediums will work well for developing your professional brand.
The point is to vary your post. Don't focus on using only one type. Instead make a regiment of switching it up so that you get the most bang for your buck.
How Often Do You Want To Post
Like on all the social media sites. You can search online and find any number of recommendations for how often to post to Facebook.

But as I've mentioned before, and will again, I believe you should post as much as you want. What a novel concept!
Don't hold yourself to the limitations that a so called expert has put in place.
I won't lie. In my overall brand development Facebook has taken a back seat to sites like Twitter and LinkedIn. Because I view those two as more business centric, Facebook is something that I will spend more time developing when I have a larger audience that requires it.
What To Post On Facebook
Nothing too new here. You can post:
Inspirational quotes

News stories
Questions
Industry tips or best practices
Industry knowledge
Funny videos (that relate to your industry)
Interviews with industry players
Because of Facebook's ability to showcase multiple forms of medium, you really have a lot of latitude for what you can post. Be creative but remember to stay true to your brand.
Focus On Building A Community
Facebook is one of the better social media sites for building a community around your professional brand or product.
This is likely because of the more personal feel that Facebook conveys.
Get Feed Back
A great way to use Facebook is as a customer service tool. Often clients will post on Facebook an issue they are having or a problem they need solved.
This is a great opportunity for you to provide stellar customer service whether as a professional or a company.
There are plenty of resources online about how to use Facebook in this manner so I want go too deep into it. But just remember, like your online image, once it's on Facebook it's pretty much there forever. It's important that you handle situations appropriately.
Additionally you can use Facebook to get feedback on upcoming offerings or products. Use it as a test market to see what the reaction is your upcoming releases.
This is a great, free way to test the market out.
Share pictures
Pictures have the highest click through rates of any kind on Facebook. Use this to your advantage.
You can post pictures of your products, trade show pictures, pictures of people you've met, most anything you can think of.
Again be creative and professional when posting pictures and it will go a long way to developing your professional brand.
Use Ads
Facebook has a great ads tool that lets you target your audience by detailed demographic attributes. If you are coming out with a new book or seminar and you want to announce it to 35 year old women in the Los Angeles area that are married then Facebook might be a good choice for you.
When I was in charge of the digital marketing for PolyPak America I used Facebook ads to promote our page and products using specific demographics based on the ad I was using, and the action I wanted to happen.
These are obviously just a few ideas for how to use Facebook as a Sales Pro. Let me know in the comments below what ways you've used Facebook for your professional brand.
And of course don't forget to Like The Sales Pro Blog on Facebook.
~ Johnny Bravo
Looking For Success In Sales?
Start Your FREE 7-Day Sales Success Course Today!
Learn the skills and techniques your competitors don't want you to know.