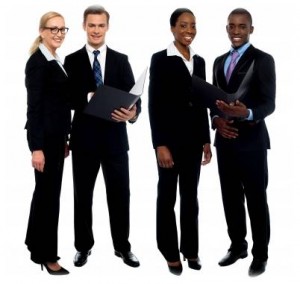 Don't let the seemingly self serving title statement deceive you. The point of this post is to showcase how 1+1 doesn't always equal 2.
There are times when helping someone else pays itself back in multiples, while exponentially increasing the well being of the other.
Referrals are one of these impossible scenarios. Because not only can they exponentially build your own business, but they allow you to grow your customers' business.
Why is this of interest to you? Well first of all when they grow, they have more needs that you can help them with.

As they grow, their network grows.
And when you introduce your customers to each other, they are grateful for the introduction you've made.
Once you've provided referrals it is human nature that they will want to return the favor.
So again, it is in the best interest of you, and your clients, for you to give referrals out freely.
When Their Business Grows…
…your business grows. It's that simple .
The larger your clients, the larger their need for you. Not only the products or services you provide, but the relationship you have worked hard to develop with them.
When you give them a referral that purchases their wares, you are strengthening the bond you have with them.
Even if they are a non-profit…scratch that…even non-profits enjoy and are thankful for more money to do more things with.
If you help them grow they are in your debt and will repay that as often as they can.
After all how often does a sales person give a referral to their customers? Not as often as they should.
As Their Network Grows…
…your network grows.
The larger they get, due to you referring business to them, the more people they are likely to meet.
And every person they meet is someone you have the potential to meet.
This aspect of networking should not be over looked because in my opinion it is networking in it's purest form.
Networking should always first be about helping others. But there is no overlooking the fact that when you help others, they in turn want to help you.
It is the cycle of business and how great empires are built.
When You Give A Favor…
…they return the favor.
As I mentioned, it's human nature that when someone does a favor for you, you fill indebted to them.
It's not something we want. But it's natural.
No reason you shouldn't use this to your advantage to make your life, and theirs better.
When you give referrals to your clients, both sides often feel the need to repay the favor. So for the price of one introduction, you have two people who are likely to give you a referral of your own.
What do you think? Will give referrals of your own to customers help you out?
Have you ever done this with success? Let me know in the comments below.
~ Johnny Bravo
Image courtesy of stockimages / FreeDigitalPhotos.net
Looking For Success In Sales?
Start Your FREE 7-Day Sales Success Course Today!
Learn the skills and techniques your competitors don't want you to know.