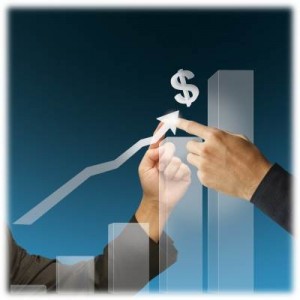 As you may know I am an expert author for the career site CareerAttraction.com which is one of Forbes Top 100 Websites for Your Career.
My first post for them is also listed as an example of what a guest post for them should look like.
All things for which is truly an honor.
Even more so, my most recent post You're Only Worth The Salary You're Willing To Accept was picked up by Business Insider which is a major business website.
I received a lot of great feedback after that post was picked up and there is one topic that came up which I wanted to touch on.
Specifically how to sell the value of your salary request.
Come Prepared
Being fully prepared for every possibility is an absolute necessity. Coming unprepared to present your request or negotiate on your salary is a one way ticket to "No."
Do Your Research
Have a clear understanding of what the market is paying for someone with your skills and experience.
If your asking for a raise because you feel that the market values your skill set more then your current pay, be prepared to show credible resources explaining that.
If you are negotiating the salary of a new job, show why your expectations align with the current market conditions.
Know Your Skills
Have a clear understanding of what skills you possess that are valuable in your position.
Knowing Microsoft Word is not a value add skill, it is a necessity and usually minimum requirement for most professional positions.
Be specific about which of your skills make you better at your job and how it helps your performance.
If you have participated in continuing education in order to update or add to your skills, show them what you have done to stay competitive.
If you are negotiating for a new job, show which skills you have that will help you be successful to your new position. Show which skills are unique to you that your predecessor didn't have or other applicants might now have.
Differentiate Yourself
Do you possess skills or experiences that very few are likely to have?
For example, I have a 2nd black belt in Taekwondo. Although this does not usually relate directly to my sales career it does always differentiate with me. It also shows that I have determination, persistence, leadership, and physical fitness.
These are skills that employers look for and will pay for.
If you're asking for a raise, show how you have helped other departments within your organization. Not only does this pin you as a team player, it shows that you have advanced knowledge of the business. Most employees do their job and only their job.
Use What Leverage You Have
In every point you make, in every response, you want to use all the leverage you have.
If you have another offer on the table, you are in great shape. This shows that you are in high demand and worth what you are asking for.
Words of Wisdom #1: Do not get greedy and ask for a unreasonable salary. Use the research you have previously done to craft the amount you believe you are worth. 
Words of Wisdom #2: If you leverage another offer be FULLY prepared to take that other offer. They might say "good luck…"
Be sure to list any and all recent successes you've had.
For sales you might want to list major deals you've recently closed, opportunities you've discovered, and major industry movements you've been involved with.
Ask For Next Steps
No matter the response to your salary request be sure to have next steps ready.
If they say "Yes" then first of all congratulations. You are awesome! You'll want to get the agreement in writing including the effective date. Sign and date and you should be done.
If they say "No" be sure to ask what they based thier decision on.
If they say the raise or salary request isn't warranted then review the above again and reassess.
If they say they simply don't have the budget for the increase you can go two ways. First you could also for alternatives (vacation time, ability to work remotely, use of a company car, etc) or you could start looking for another job (don't tell them you are going to do it)
No matter their explanation for a "No" ask to re-review this discussion in 3-6 months as well as what they need to see to justify the salary request. This applies to new jobs and raises.
Good luck and go get 'em!
~ Johnny Bravo
Image courtesy of nokhoog_buchachon / FreeDigitalPhotos.net
Looking For Success In Sales?
Start Your FREE 7-Day Sales Success Course Today!
Learn the skills and techniques your competitors don't want you to know.